Lemuel Santos
14 Jul, 2023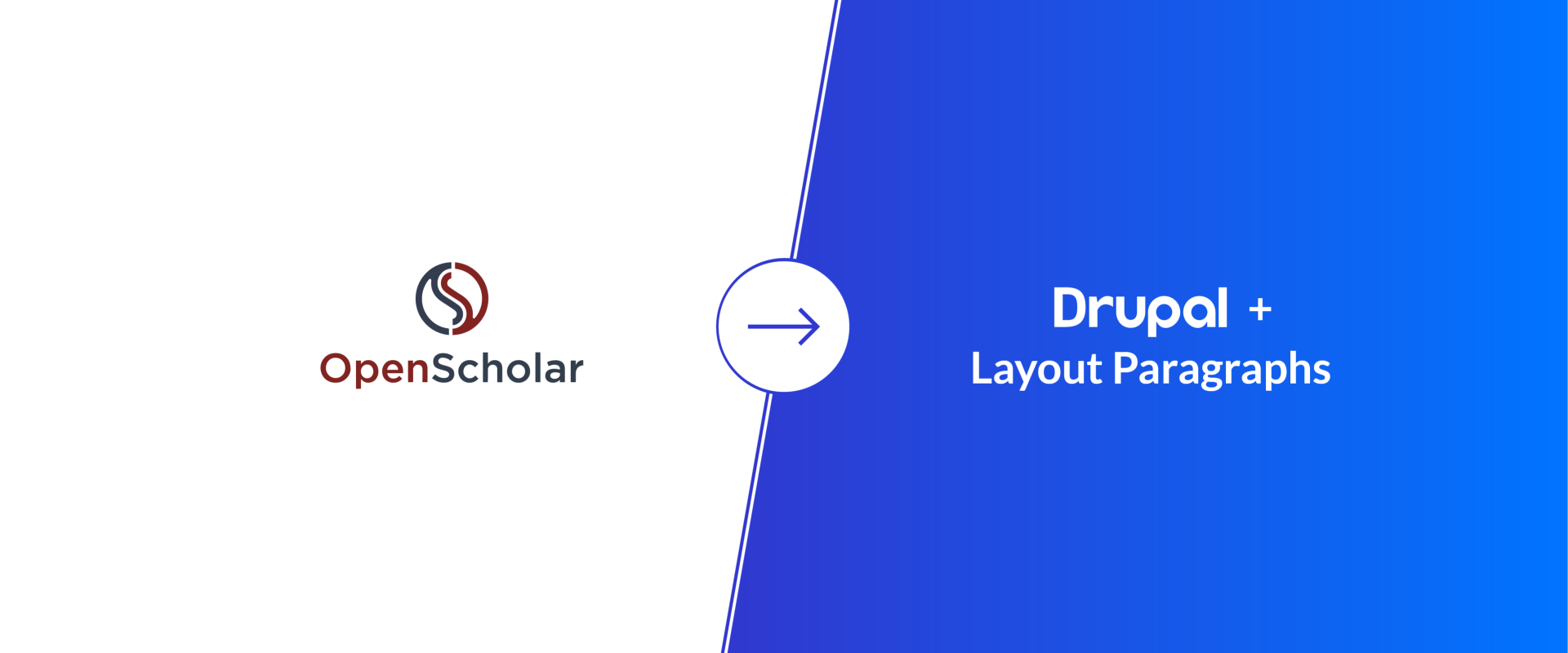 The IT departments of Ivy League Universities have been informing stakeholders about the discontinuation of support for OpenScholar projects. The majority of current OpenScholar websites are built on the Drupal 7 web platform, which is nearing its end of life. Despite the extended support announced during DrupalCon, their ultimate objective is to transition away from the existing OpenScholar platform and adopt a more accessible and modern platform.
 
What would be the ideal platform to transition your OpenScholar website to?
Having migrated numerous websites from Drupal 7, including specific OpenScholar websites, to Drupal 9 (with plans to migrate to Drupal 10), we highly recommend a seamless combination of Paragraphs, Layout Paragraphs, and our Intuitive Content Editor. This powerful combination not only facilitates the creation of stunning landing pages but also ensures the maintenance of well-structured data throughout the transition process.
The Universities and Colleges we currently support have found the new editing interface intuitive and user-friendly, allowing editors to visualize the final result more realistically than ever before while actively editing the content. We invite you to explore a beautiful landing page created with this incredibly easy-to-use editor at www.iop.harvard.edu.
Being on an updated version of the Drupal platform offers numerous advantages. It ensures greater security, reliability, improved accessibility, a modern appearance, enhanced user experience, and easier website maintenance. Moreover, it guarantees that you won't be confined to a generic platform designed for a wide range of schools. Instead, your organization will benefit from a custom solution tailored to your specific needs.
 
How straightforward is the process of migrating OpenScholar? 
In certain cases, we had access to the source database, enabling us to automate the migration using our custom code in conjunction with the Drupal migrate module. However, there were instances where we didn't have access to the original Database, requiring us to manually migrate the content. If you find yourself in a similar situation, we will also assist your organization with the manual migration process.
 
Why might it be challenging to export your current database from OpenScholar?
In many cases, multiple organizations are utilizing the same website instance, which means they share the same database. Consequently, it becomes more difficult to extract the data of a specific website for export purposes. A real-life example of this challenge is evident when you change only the node ID in the URL, leading you to "different" projects that potentially share the same website resources and database.
 
Moving forward >>>
We are currently actively engaged in three ongoing transitions from OpenScholar to Drupal 9/10, utilizing the power of Layout Paragraphs. Recently, we successfully completed the migration of The Women and Public Policy Program's faculty department from OpenScholar to the main HKS Drupal website and e are confident we can also assist you in seamlessly transitioning your OpenScholar instance to a modern and flexible platform that is specifically designed to meet your unique needs.